You're a graduate or maybe just around the corner of graduation and preparing yourself to enter the practical life you were always prepared for. This is the time when you're feeling blue and stressed at the same time because deep down you know your fun and free life is ending and something terrible is going to happen to ou. Here are a few things MASALAYDAAR put together to share your feels.
1. You Don't Know When You'll See Your University Friends Again.
         This is the very first thing you realize when your university comes to an end. Every moment you spent with your folks, all the burden  and joy you shared for four good years will no longer be the same. All your friends are separating and you won't meet them everyday like before is pretty enough reason to cry for.
2. Realising You Won't Be Visiting The City Or Your Campus Anytime Soon:
It's the time when you're leaving your campus and heading back to your hometown. You won't be able to visit the place again as you're done with it. Yeap, this is the time when you won't be seeing these campus blocks, buildings, cafeteria, and your sports ground! Your favorite spots and most importantly your favorite teachers!
3. awfully Realising, You Wont be Getting the Student Discounts Anymore! 
As you graduate and your student life ends, all the perks end too! All the student discounts you used to get while paying bills will no longer serve you.  Yes, life gets tougher as you grow up.
4. Your 20s Are Lonelier Than You Think They'll Be.
They're glamorized in culture, presented as the time of your life. As you bingewatch an entire season of House of Cards on Netflix, you will wonder, Is every other person my age at an amazing party right now that I didn't know about? They're not. The truth is, when you leave college, you disconnect from people of your age and your interests get restricted to sleeping, eating snd watching Netflix which makes you the lonliest person ever. You'll have to fight for it. That's not failure, that's reality. Seek it out. It's not easy to make friends as an adult but it's definitely possible if you'll be brave.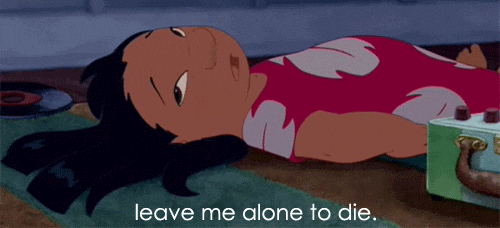 5. When You're No More Welcome On Student Nights!
Its the time when all your favorite events will no longer invite you as youre not a part of the student community. You will have to Turn Off your crazy mode because now you're not one of them. But maybe you can pretend to be one!
6. Don't Become a Dinosaur.
Just because your formal education might have ended doesn't mean you should stop learning. You havent learned EVERYTHING yet. If you don't keep old skills sharp and continue learning new ones your career will become obsolete.
7. Accepting The Fact That You're Now A Part Of The Alumni! 
You want to shred every letter, delete every email and red button every phone call – that way, its not really happening. As you're already feeling quite old and lifeless.
8. Accepting The Fact That Work Is Not Optional Like You Thought Lectures And Seminars Were! 
You wish you would have spent thpse moments more productibvely rather than just in bed, praying life gets interesting.
9. Getting Used to The Working World
Work starts at 9,everyday. There is no timetable and potential days off mid-week. Sorry!
10. Your Closet May Have to Go Through Some Upgrades
No longer are sweatpants and tennis shoes going to cut it on a daily basis. Sure, you've probably amassed a few business-formal basics, like a nice blazer and a few button-down shirts, but those won't take you through even a week at a full-time gig.
Also, you'll find yourself looking condescendingly upon the miniature shoppers in Forever 21 as you bypass them for Ann Taylor Loft. It's just part of adulthood.
10. Finally, Accepting A New Life Beyond University! 
Just like a break-up, you may need to cut a contact but eventually you'll be able to look back to the good old times without crying. By this time you'll start adjusting in your practical life and the university blues will end.
University life is the best life withou any doubts but once we get done with it, everyting gets better as the time passes. And Although you lose touch with your riends you get a good bank balance which never ends. Almost never!