The world is full of beauty but there are places that will make you question your eyes more than twice!
Masalaydaar has collected some astonishing pictures for you.  Have a look at these dreamlike places you would die to visit!
Make yourself prepared to be amazed by some of the most Surreal Places in the world that includes fascinating forests to Ice caves to the thrilling cliffs by the worlds most delusional places.
Giant's Causeway, Northern Ireland
Nestled next to the Atlantic Ocean, the Giant's Causeway in Ireland is easily one of the most incredible, bizarre natural wonders in the world. The Causeway is home to more than 40,000 columns, most of which have six sides and form a honeycomb-like pattern.
Giant's Causeway wasn't always the spectacular tourist hotspot it is today, though. Created from cooled magma, it took nearly 60 million years of erosion for the columns to be visible. Scientists believe that they were finally revealed after the last Ice Age, around 15,000 years ago.
Thermal Springs, Pamukkale, Turkey
Take a trip to Turkey's inner Aegean region near the River Menderes Valley and you'll encounter Pamukkale's thermal springs. People have bathed in these hot mineral-saturated waters for thousands of years, dubbing the area Pamukkale, or cotton castle.
The scallop-shaped basins of water and frozen waterfalls decorate the area's cliffside. Here, the spring water is hot and high in calcium, magnesium sulfrate and bicarbonate. The Pamukkale hot springs flow at a rate of 400 liters per second, with their mineral-saturated flows forming its hollow, circular basins all the while.
Fingal's Cave, Scotland
Red Beach, Panjin, China
The Red Beach is probably the furthest thing from any traditional understanding of a beach. Instead of vast expanses of sand, a species of red seaweed called sueda dominates the Red Beach. This seaweed stays green for most of the year, then transforms into a dark, cherry-red color once autumn rolls around.
Aside from its bizarre coloring, the Red Beach is home to more than 260 bird species and 399 kinds of wild animals, making it one of the most complex ecosystems in the world. The Red Beach is also the world's biggest wetland and reed marsh.
Ha Long Bay, Vietnam
Situated in Vietnam's Gulf of Tonkin, Ha Long Bay comprises over 1,600 islands and limestone pillars, making it one of the most surreal places in the world. Geologically-savvy visitors can find an enormous array of caves, peaks and other landforms here. The bay is an extraordinary example of erosion's effect on limestone.
One of the most notable features is the well-developed notches, many of which extend into caves or arches. Because of the islands' vertical natures, few are inhabited. While some are incredibly small—only 50 to 100 km high–the bay's larger, more developed limestone islands contain their own lakes and other water sources.
Hvitserkur, North Iceland
While some claim that it's a monster, others are sure it looks most like a dragon. Either way, the natural Hvitserkur rock formation evokes all sorts of human interest. Located at the northern tip of the Vatnsnes Peninsula in Iceland, thousands of people travel to see the rock each year.
The rock already has three holes in its foundation, and the structure has been reinforced with concrete to prevent further erosion. Even in pictures, viewers can see streaks of white bird droppings that drip down the edges, giving the formation the name Hvitserkur, which means white shirt.
Antelope Canyon, United States
The Antelope Canyon is both the most visited and most photographed slot canyon in the American Southwest. One glance at the smooth, orange-red walls and it's easy to see why. This canyon was formed by flash flooding and other sub-aerial processes that eroded the sandstone.
As the rains continue (in 2006, a flood lasted for more than 36 hours) the canyon's landscape slowly forges on in its topical transformation. While scientists are unsure of when people discovered the cave, local Navajos claim that the surreal canyon has been part of their cultural heritage for ages.
Plitvice Lakes, Croatia
Founded in 1949, Plitvice Lakes National Park is the oldest national park in southeast Europe, as well as Croatia's largest national park. Like other surreal places, the site has been declared a UNESCO World Heritage site since 1979. These days, more than one million visitors flock to the gorgeous park, drawn by its spectacular waterfalls, caves and lakes.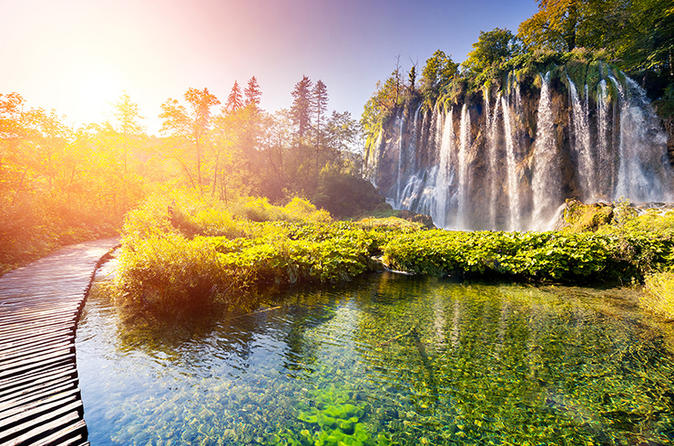 Jiuzhaigou Valley, China
Found in Nanping County just north of Chengdu City, the Jiuhaigou Valley is touted as a holy mountain and watercourse by local Tibetan people. Within its 230 square mile area, Jiuzhaigou Valley contains an impressive array of fantastical forests, serene lakes and breathtaking waterfalls. The land is home to over 2,576 higher plant species.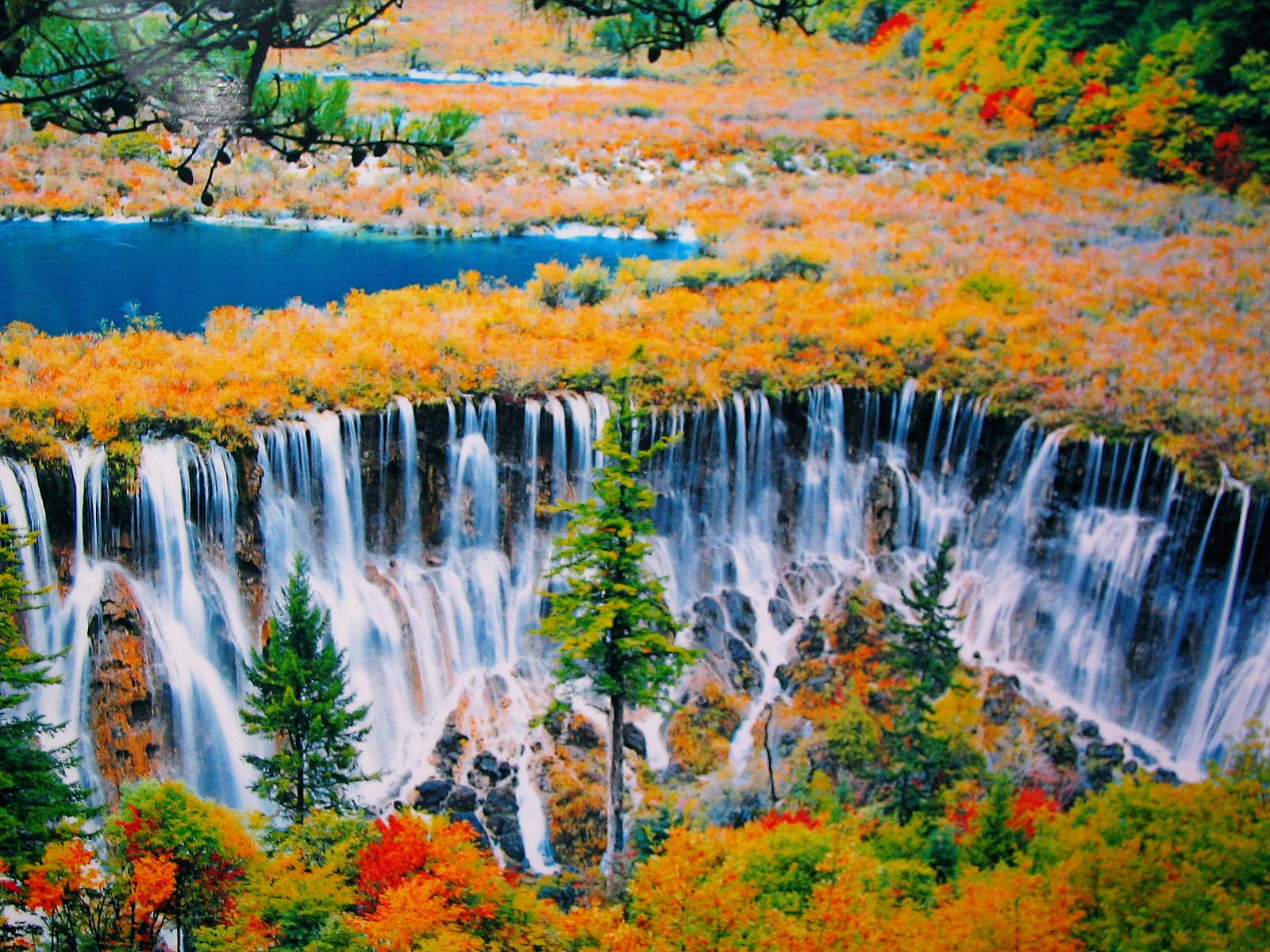 Skaftafeli, Iceland
The caves at the edge of Iceland's Svinafellsjokull glacier were formed by highly pressurized glacier ice that contains few air bubbles. Without air, the cave's ice absorbs all colors but blue, which is refracted and visible to onlookers after rain removes the ice's surface layer. People can access the cave through a 22-foot entrance that funnels down to a limited, 4-foot opening. Since glaciers are highly active, one can hear loud cracks and groans created by the shifting ice.